Tears can't amend a broken heart.
Why did those words pop into my head as our son O and I walked up towards the doctor's surgery in our town the other morning?
Well, here in Ireland we're coming up to a vote, on May 25th, on whether we should keep or remove the Eighth Amendment to our governing Constitution.
It's about abortion.
The very word immediately stirs up powerful  images and thoughts. It divides opinion. It opens wounds. Wounds that don't easily heal. If indeed they do.
Abortion is like that.
The Eighth Amendment of the Constitution Act 1983 amended the Irish Constitution by inserting a subsection recognising the equal right to life of the mother and the unborn child.
And brought as much confusion as clarity. Abortion continues to be a hugely divisive issue in Ireland.
It is illegal here, except it certain medical circumstances but, bizarrely, we actually voted a few years ago to allow those wanting to have an abortion the right to travel to other countries – in practice, Britain – to do so.
So we do allow it, sort of, just not here.
Even more bizarrely, you do not get No campaigners here — and there are many "pro-life" people prominent on TV and in our newspapers —   voicing their opposition to Irish women travelling abroad to have a termination.  Or pushing for an amendment to the constitution to make that illegal.  By doing and saying nothing they actually support that right.
As O and I walked, there were posters directing us to Vote Yes to repealing the Eighth Amendment, and therefore to allow a much less restricted access to abortion, and others just as definitely telling us to Vote No.
The Vote No posters specialise in lurid shots of foetuses to stress that abortion is nothing short of legalised, premeditated murder. It is also much more than implied that those who would see abortion as complicated and nuanced, and who would prioritise the right of the mother to choose, are somehow "anti-life".
The posters made me think of the words of that heartbreaking song made famous by Billie Holiday, Strange Fruit,  about the bodies hanging from the poplar trees in the American southern states after a rash of racist lynchings.
"Southern trees bear strange fruit
Blood on the leaves and blood at the root
Black bodies swinging in the southern breeze
Strange fruit hanging from the poplar trees"
I'm not going to say much more here about the whole business, or this strange fruit hanging from lampposts now in a north Dublin town, just to observe how fascinating it has been to discuss it all with our 14-year-old daughter and 12-year-old son.
Looking at the No posters now, I did let O know that I do not agree with what they were doing, and strongly rejected the accusation that those who would vote Yes were voting just for the murder of helpless babies.
It's complicated, and we have discussed before why it's complicated.
The major thing I have stressed to our children is that complexity. That there are very good reasons for choosing or voting either Yes or No.
And that choosing to have an abortion is a huge decision which is never easy to make. That life is precious and it is a huge thing to terminate it. Or to maintain it.
But equally, the right to choose is a freedom is to be cherished, not one to be attacked with emotive posters and slogans.
I think that's what "Tears can't amend a broken heart" signified to me: terminating the life of an unborn child can be a heart-breaking decision to make. And no legal amendment, or amendment of an amendment, is going to change that.
This might be a strange thing to say but I think what's missing for me from the whole debate is compassion. Compassion on either side for the position of the other. A place where they might meet and agree to disagree.
I saw the kind of compassion I'm talking about in my son's reaction to queuing for the doctor's surgery, and then having to wait his turn to get in to see the doctor.
We were going there because O had had a really sore throat and we thought he might need an antibiotic. He even cried off an important football match which means it must have been bad!
We ended up queuing on the pavement outside the surgery for 30 minutes to ensure we would not have to wait too long when the door opened at 10am. And then we waited inside 90 minutes more to be seen.
For all his discomfort O was remarkably sanguine about the whole thing. After an hour, he turned to me and said
"We're here for an hour, but imagine being on the waiting list … that's why I'm not so grumpy about it, to be honest."
You see this is another hot issue in the Ireland of today, the huge number of outpatients awaiting hospital consultations here, which the Irish Times recently told us had gone over the 500,000 mark.
The TV news has been full of stories of people, even the elderly, waiting for days on hospital trollies in crowded wards to be seen.
We think of our kids stuck on their iPhones, not minding the news and supposedly not caring about those less fortunate. But they're noticing all right. And there is compassion still.
O had said nothing, but he had noticed that elderly woman standing in the queue outside the surgery, and her friend stopping to chat, and hearing all about the agony the elderly woman was going through with her back. And realised he wasn't so badly off.
As we were sitting, I noticed a sign on the wall: "Antibiotics are wasted on colds and flu. When you have a cold or flu antibiotics just won't so"
So our waiting might have proved pointless but we didn't want to take any chances.
The doctor seeming to take ages to treat each person that went in before us, and I was both irked and relieved. Irked because of the wait, but pleased that the doctor was giving each patient that most precious of commodities: time.
Our turn came.
The doctor examined O's throat thoroughly and confirned the infection was viral, and not bacterial, so no antibiotics. Neuorofen or Paracetamol would help but the infection would run its course.
Home now, and a quick shower, teeth brushed and some frantic sandwich making and I was off to work.
On the work-life treadmill, but really, glad to be alive and well enough to be on that treadmill.
It's life, and I'm for it.
PS: I met an elderly man out walking his dog the morning after I posted this. He was wearing a bright red baseball cap, but instead of Trump's Make America Great slogan, his read "Loving the 8th". A lovely chatty man, asking about my dog, twinkly-eyed  ruminations on the rain.  I didn't engage with him on his version of making Ireland great again, but I enjoyed our interaction. There's life after May 25th.
If you enjoyed what you have just read,  try another one! Try them all! Seriously, follow my blog and you won't miss out again. Thanks for reading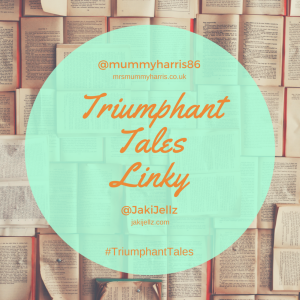 Tales From Mamaville