So we went to see the family therapist guy the other day.
Hmm, interested now, aren't you? Stroking your chin … curious.
Okay, mildly …
Grab my attention quickly, you're thinking, be funny or wise – preferably both – or at least revealingly indiscrete or you won't be hanging around.
I'd be the same.
But anyway there we were, my wife and I. My second time, A's third.
After the soothing voice clicked us in from the street, and as we ascended into the instant ambience of soft lighting, scented candles (aroma-therapy!) and waiting rooms that make you whisper, I imagined my Dad going to see someone about myself and my sibs back in the day.
Not!
Not!
Are ya mad, he'd be thinking.
Anyway, this time around was particularly revealing.
We've just had a pretty decent period at home with our two teenagers.
We had booked this session weeks ago after a particularly trying time, so now we were just going along now to see what would come up. .
See, when you're right in the middle of a ****storm of domestic tension and conflict, it's easy enough to go along to Mr Family Therapist Guy and just unload.
You know … let fly, then calm down, talk it out, and maybe emerge a little wiser and ready to go again.
But today we had no agendas.
Just deliberately open-minded – or so we fancied.
At this point you might want to hit that little exit arrow at the bottom of your phone, because I am not going to share anything of the actual content of our discussion.
But if you do stick around I will share a really interesting insight which, when I have fully absorbed the simple profundity of it, I believe will make a huge difference to my relationships with both my son and my daughter.
And with my lovely wife.
And might give you something to ponder too.
A and I started talking about our two kids.
Giving our standard, well-practised takes on the pair of them, what they said and did, or didn't. And how we reacted … yada yada.
Oh how the anecdotes and the irritations, the frustrations and the self-criticisms flowed out of us, and the good moments and the funny observations too, with barely a breath drawn.
And our man mainly listened.
Man, it was pouring out of us.
Out of me.
So familiar, almost rehearsed even.
And then the therapist started probing.
Stopped me mid-spake, as it were, to make an observation.
He noted, first of all, that as myself and A talked about our daughter K, we seemed to be coming at her from two distinct positions.
I was essentially critical, whereas A was more constructive, admitting her frustrations at dealing with our girl, who is, how can I put this, challenging, but trying hard to see things from our girl's perspective, and working on that perspective.
It's not that I wasn't trying to do the same, or thought I was anyway, but I was coming from a more obviously critical position.
There was more.
The therapist asked me what was it about my daughter that I really objected to, what made it so easy for me to be angry with her.
This question flummoxed me.
Stumped me.
My ultimately comfortable narrative of difficult daughter and my frustrations, and then my criticism of myself, shame, even, at my failure to reach her, was blown right open.
What was it about her that made it so easy for me to be angry with her?
And her with me.
This brought up all sorts of stuff for me.
Like I was 14 when my Mom died, almost the exact age K is now.
What seemed to emerge is some kind of parallel between my annoyance with K and my annoyance with my own Mom at that age.
I felt my mom did not just love me for the way I was, was always wanting to change me.
Here the therapist talked about the notion of the Frozen Narrative.
The idea of myself and K repeating and repeating the same narrative between ourselves.
Stuck.
I observe a behaviour in her that I find unacceptable, I respond to it and act out of that negative interpretation; she responds from her negative take on my adopted position,
And around and around we go, like a stuck record.
So when a narrative is frozen we must find a way to unfreeze it, or as Aimee Mann says in her brilliant song, That's Just What You Are, try to find out "what could make the needle jump the groove".
In order to thaw out our frozen relationship, and get the river flowing again.
Have it resume its journey, with everything that feeds and nourishes the river released again into the swell and flow of current and season.
Have it resume its journey, with everything that feeds and nourishes the river released again into the swell and flow of current and season.
Frozen narratives, they are everywhere in our lives.
Frozen narratives, they are everywhere in our lives.
They are there in how we relate to our parents and our partners, our brothers and our sisters, our friends, and our perceived enemies.
Even in the people we encounter at work and in the local supermarket.
Frozen narratives.
Everywhere.
If you enjoyed what you have just read, try another one! Try them all! Seriously, follow my blog and you won't miss out again. Thanks for reading.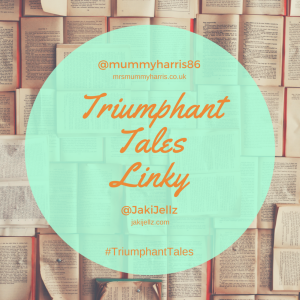 =