'What's the story?'
A common enough greeting where I live.
Often shortened to 'Story?'
We all love stories, don't we?
The fizz and flatulence of our lives whipped into frothy anecdotes to amuse, entertain or illuminate.
Sometimes we just want to complain:
"Wait till I tell you what that bastard did to me, and how I sorted him out …"
Or we just sit back and listen enthralled while someone else makes some sense of this fraughtly compelling existence of ours.
Informs us, or better again, excites our imaginations and incites our dreams.
Or gives us a good old belly laugh.
Some moments when the moon of our imagination is full and our existential shadows dance, we slip into some speculative fiction.
Or it could be the wine talking!
Why am I here? Am I happy?
Why won't my children just surrender themselves to my wisdom and let me help them past the scary bits to get to the good part of the story? 
The happy ever after.
I could fight off the wolves in the forest, banish those evil witches with their poison apples, or chase away the demons that lurk beneath their night-time beds?
And protect them later from the false gods of mammon and impossible beauty?
And feel important, or relevant.
Of course,  it's their narrative, and I can only speak now that they might understand later.
Tell them a few stories. Or at least take the sting out of their tales.
That's the thing about stories, of course, we have to keep telling them.
To ourselves and others.
We must keep whistling past the graveyard, and reining in our anxieties, about love, destiny, and that ultimate head-scratcher, death.
We can't just be uncelebrated nobodies, of course, we must be giants, or gods beset by monsters.
The heroes in our own stories.
Even if things are just happening to us, we are still central to the plot.
Like many parents or adults, I am intrigued by all these superhero movies our teenage kids seem to love.
Not so much the movies themselves, but what it all means.
Are they like a religion in these worrying times, giving them something to latch on to in times of great uncertainty?
Batman, Superman, Aquaman, Spiderman … the mighty Thor, the amazing Wonder Woman …. 
Tall stories for small boys and girls. Of all ages.
Heroes all.
Conquering evil and stamping out doubt and confusion.
Taking no crap, dispensing black and white justice in exhilarating technicolour.
How adolescents see life, maybe, or how they would deal with things if they had superpowers.
Or were the president of America.
And what about that latest twist in the tale of Tiger Woods, eh?
All those headlines and reports of marital implosion and last-ditch back operations, fusing his spine for one last tilt at major immortality.
And there he was, sinking that putt and hugging his little boy as he reclaimed his major status.
To Elin back.
Another tall tale, really, but a pretty good one.
Lately, though, I've been wondering about the place where all the stories stop.
That place where the narrative ends, even as existence continues.
Where the plot has been lost.
And I'm not just talking post-modernism.
I'm thinking more of a feeling of being caught between stories …  or am I just looking to find the right page?
Any page.
Now there are those who will tell you that this is the place where the good stuff happens: the real stuff of visions or nirvanic bliss.
Or it's where you come unstuck.
I don't know.
I would just like to feel more secure about it all.
In it all.
I don't dismiss tales of an ever-after life, like I did when I was younger, back when I dispensed black and white judgments on technicolour improprieties.
Heaven knows, it's a never-ending story, isn't it?
I just don't know.
It's like I am still looking, even now,  for some control over my own narrative, to make the story mine, break this feeling of being caught up in someone else's movie.
I know how my story will end, of course, literally, but I suppose I'd like a few twists or surprises before that.
I think that's what I am doing here in this blog … trying to shape my narrative, tweak it, reword it … control it.
Or try to.
As I write I have to fight the urge for expertise, to write with authority.
Rather I must remind myself I am merely putting out some thoughts.
Looking for connections, trying to spark a conversation or two.
Wondering what's the story?
Thanks for reading. If you enjoyed it, try another one! Follow my blog and you won't miss out again.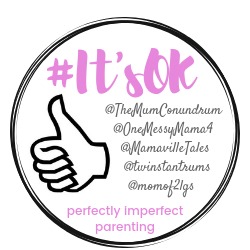 Twins, Tantrums and Cold Coffee