Right then, Writer Man, Mr Enda Stories, let's be having you …
Kids in school, house to yourself, coffee, nice vanilla wafer (okay, two!) … couldn't get upstairs to your computer fast enough … and here you are now, your two hands dangling above your keyboard, staring at a blank screen … Plonker!
Okay, okay, Mr Shithead Self-Critic, quit sniping already: I've just killed the void with that all-important first paragraph, haven't I? And this is the third one already …
Oh, cut the procrastinating nonsense … what do you want to write about, really … more guff about that Nothing You Want Is Upstream crap you were on about last week?
No … yes … no …  yes …  just let me think for a minute …
Don't you just hate it when you have an idea neatly mapped out in your head,  you sit down to write — and your brain turns to wobbly blancmange?
And that blancmange image has taken over now, and you are squidging your finger into the gelatinous goo, deeper and deeper, icky sticky  …  now the blancmange is changing colour, brain-grey to dark, shimmering green, now red … wobble, wobble.
Nothing you want is upstream!
It all seems so attractive, liberating even, this notion that if you are trying really hard to make something happen, and it's not working out, then it just isn't right for you, so quit paddling against the current. Let it go!
But let what go, exactly?
Are we talking about giving up?
For some time I have been caught up with trying to use my writing skills to find additional work as a content writer.
I work freelance as a newspaper sub-editor. Newspapers are in trouble and my regular work could dry up anytime … so I need to have something to fall back on.
Besides, we could always do with a bit more money.
Kids are expensive, life is expensive … 
My wife, A, works full-time, I do at least two evenings a week in the newspaper and jump at the chance to do more.
So the solution seemed obvious: use my editing skills and my writing ability, and so I have applied to PR agencies, advertising agencies, I have contacted local businesses and chambers of commerce,  emailed restaurants and travel agencies, local councils … asking about handling their social media stiff, on Facebook. Twitter, whatever.
It's all writing, innit!
I even did a digital marketing course – a short one as I could not afford to do the year-long one that was recommended. 
So I'm all over this Content Marketing, SEO and Calls To Action  … I have  165 A4 pages of notes to prove it.
Only I'm not.
I'm caught in that awful in-between place where I think most of it is total, Emperor's-New-Clothes, Grade-A Horseshit … and then there is that nagging  voice telling me those content marketing heads are clever and talented, there are opportunities galore, only troglodyte me has missed the digital boat.
And I'm paddling upstream after it in my patched up rubber dinghy, pulled left, dragged right … paddling, paddling, taking in water …
Too old, too old school …
But writing is still writing, and a clearly written press release with a bit of dash and colour must still be viable?
I could do that!
And on it goes, this War of the Poses inside my noggin.
The truth is I have tried all sorts and very little has happened … a few bits and bobs — bobs is right, too few quids! —  but no regular, money-in-the-bag, gig.
No bulging portfolio to catch the eye.
Catch 22 innit!
Every day I get those emails offering me 10 Ways to Build Up High-Quality Backlinks, or How To Generate 100 Content Ideas in 60 Seconds (the two most recent).
 I'm thinking: this is really obvious stuff, I could do it, and anyway they're just digitally marketing themselves, these guys; and I'm also thinking: this is really sophisticated stuff, and I just don't get it.
I talk myself down and I talk myself up: look, it's all writing, your editing skills are great for cutting to the heart of a story, and would be great for getting to the heart of a marketing campaign message.
And your writing skills will polish and refine it, make it so engaging.
You just need that breakthrough. And it will come …
And I continue to paddle upstream, pushing at something that really isn't working out, and so it's not for me.
Just. Stop. Paddling.
But maybe I'm not looking in the right places … if I just get past the email tray of the next PR agency head honcho, I will be in there, and they will see what I can do …
I will be in the flow.
My own flow.
Row, row, row your boat, gently up the stream …
Thanks for reading. If you enjoyed it, try another one! Follow my blog and you won't miss out again.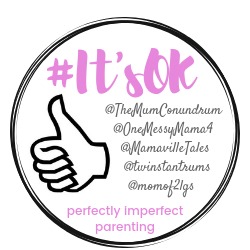 Raisie Bay